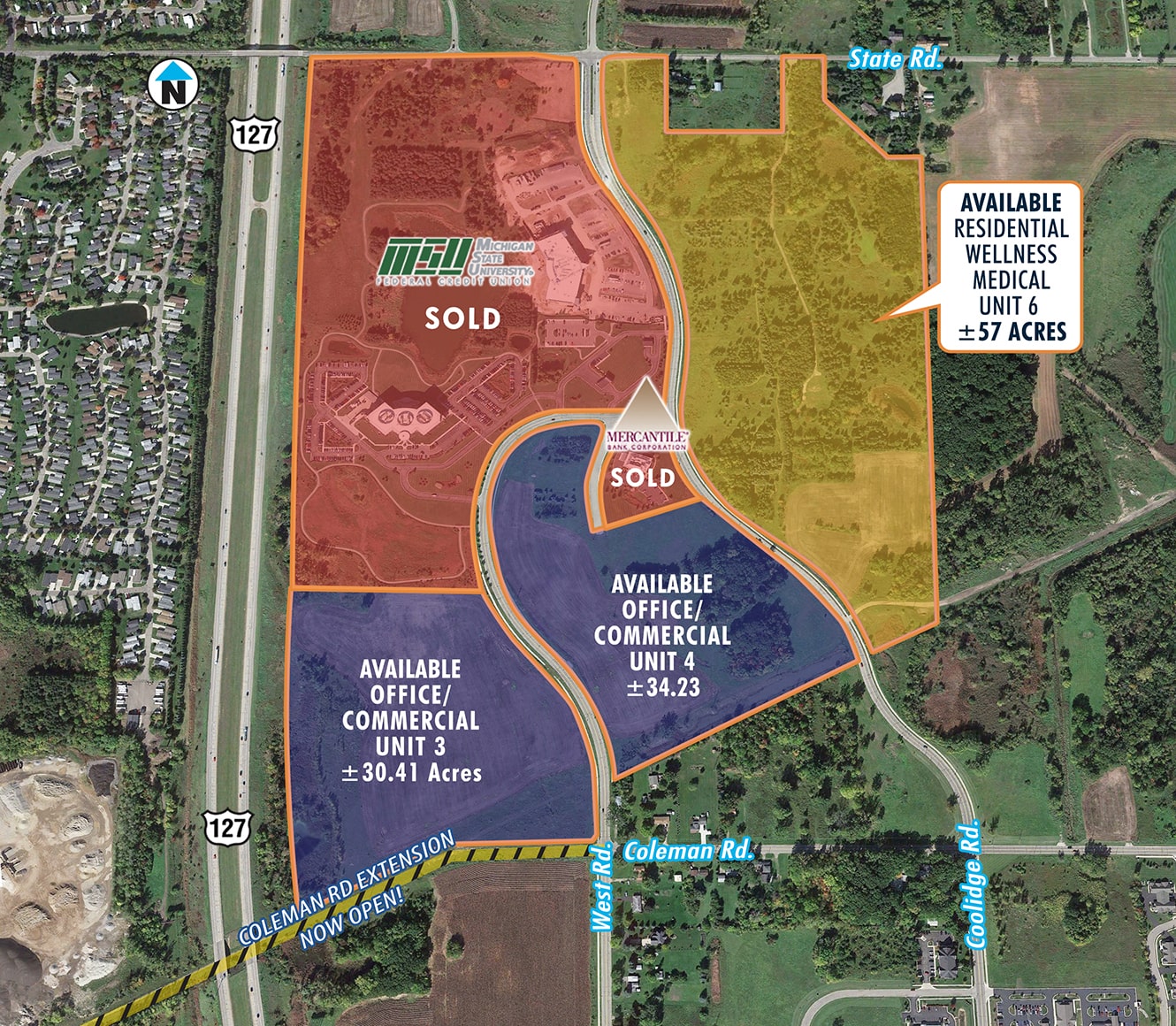 Coolidge Park – Coolidge Rd. and State Rd., East Lansing
Coolidge Park offers acreage on both the east and west sides of Coolidge Road, directly south of State Road, nestled in a prominent location with direct exposure to US-127. This 190-acre office park features available sites ranging from 1-57 acres. Units 3 and 4 are suited for office/commercial use and Unit 6 could be developed for residential, wellness or medical use.
An ideal setting for corporate users, Coolidge Park is home to Michigan State Federal Credit Union's LEED certified headquarters buildings of 140,000 and 186,350-square-feet and Mercantile Bank's three-story, 27,000-square-foot financial center. With new retail, office and residential developments in the area, Coolidge Park will be a highly desirable location for years to come.